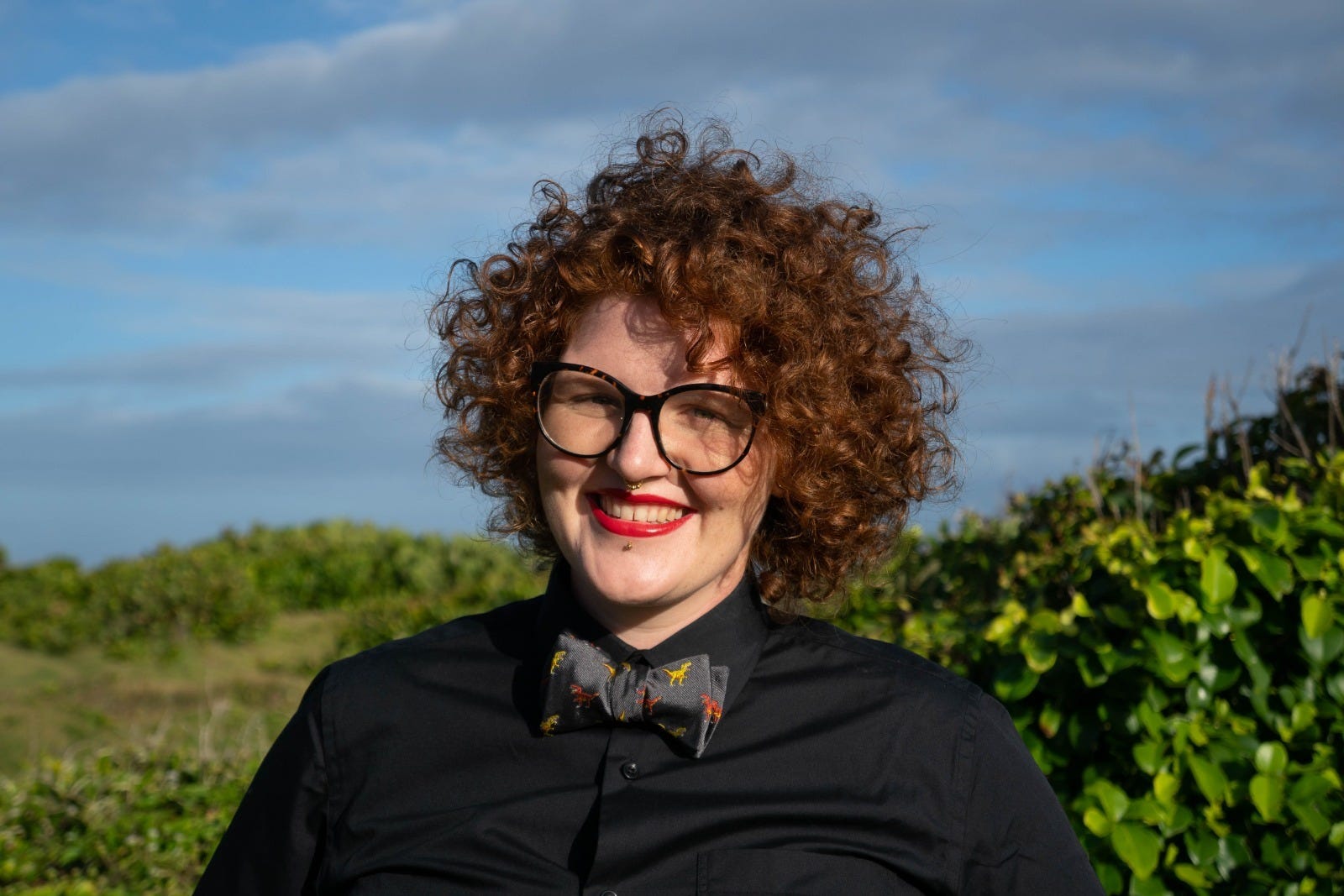 'For as long as I can remember I have been fascinated with a world hidden underneath our skin, one only visible to a small group of people. As a scientific Illustrator I am fortunate to now be part of that world and help translating it for others.'
My name is Sarah Gluschitz. I am a Scientific Illustrator and Artist.

Originally from Hamburg, Germany, I currently work as a fellow and Medical Illustrator at the Center for BioMedical Visualization at the Department of Anatomical Sciences of St. George's University, Grenada, W.I.
More about me

Download a pdf of my extensive CV and information on publications I have worked on by clicking here.

I speak German, Dutch, and English fluently, so don't hesitate to contact me in any of these languages.

Apart from being a Scientific Illustrator, I am an avid runner, cyclist and beginning triathlete. You can often find me as a volunteer during many of our local sport events and as a regular participants of our local trail running community.

Contact me for illustrations or if you'd simply like to connect, by sending an email to Sarah@Gluschitz.de


Education

I graduated with honours in '18 with a Master of Arts in Scientific Illustration from ZUYD University of Applied Sciences and Maastricht University, Maastricht, The Netherlands.

My master thesis 'Corpse in the Copse', which focusses on the taphonomy of the human skeleton in 2D and 3D for archaeological applications not only combines my passions for Archaeology, Forensics, Human Anatomy and Illustration, but was also awarded the 'Scriptiekunst' Thesisprize of ZUYD in 2018.

In '16 I graduated with a Bachelor of Arts in Interactive/Media/Design from the Royal Academy of Arts, The Hague, The Netherlands.

My bachelor thesis 'When I Run', touched upon the influence of physical activity, particularly running, on our creativity and how we can utilise it effectively during creative blocks.
Who are my clients?

I am currently working as a Medical Illustrator at St. George's University. My work for the University focusses on creating Directed Learning Activities (DLA's) for the classroom as well as revising lecture material. Together with other members of our team, I create visually pleasing, interactive and informative PowerPoint Lectures to enhance student learning as well as teach workshops/guest lectures to students and faculty alike.

I regularly create conference posters, conference presentations, thesis covers, and make illustrations for publishing.

In the past I have worked as a visiting researcher for ENAC University in southern France and continue to collaborate with many researchers from all over the world, including the Netherlands, France, United Kingdom, USA, Brazil and Germany.

Scroll down to read testimonials given by my clients.

'Thank you for your awesome illustration works. The visual presentation enabled to powerfully deliver our idea in the article. It made the article more vibrant aspect.'
Woong Kee Baek, MD. MBA
Clinical Instructor

'THANK YOU for the poster work you did for us; they all look great, and we can't wait to start using them.'
Luana Minors, President GSPCA

'Thank you so much for a great workshop today - I think you will be getting a lot of requests for hel! This is the best attended workshop that I think we've ever had and I could tell from the questions and engagement of participants that it was really useful.'
Tracy Penny Light, PhD.
Professor in Educational Services

'This is just perfect. Can't thank you enough for this. You have been an amazing help.'
Rohit Gupta, MD.
Instructor in Microbiology

'Love it.'
Robert Hage, MD.
Professor in Anatomical Sciences

'This was great fun learning!! Let's keep encouraging our kids!'
Marielena Pirela-Rahaman
Teacher Westmorland School

'Thank you for all your hard work and professionalism Sarah, we at the Emergency Medicine Club appreciate everything you have done for us.'
Matthew Carvey, BSc, EMT-P, FP-C, CCP-C, PNCCT
President of the Emergency Medicine Club

'Thank you so much for that presentation Sarah. I think you did a great job and it really was helpful.'
Marta Lanza-Perea, DVM, MSc
Associate Professor in Small Animal Medicine and Surgery

'Beautiful. Fantastic work.
I like it a lot. Thank you very much'
Marcos Ceilio de Almeida, MD.
Researcher in Genetics and Morphology

'Thank you for the beautiful drawings.
They are fully to my liking.
Thank you very much once more.'
Floris de Kleermaeker
PhD. Student